CityArts: Celebrating Art, Legacy, and Diversity in the Heart of Orlando
Dive into Orlando's art scene at CityArts. Explore rich history, vibrant events, and meet inspiring artists. Don't miss our Día de Los Muertos & Monster Party on October 19!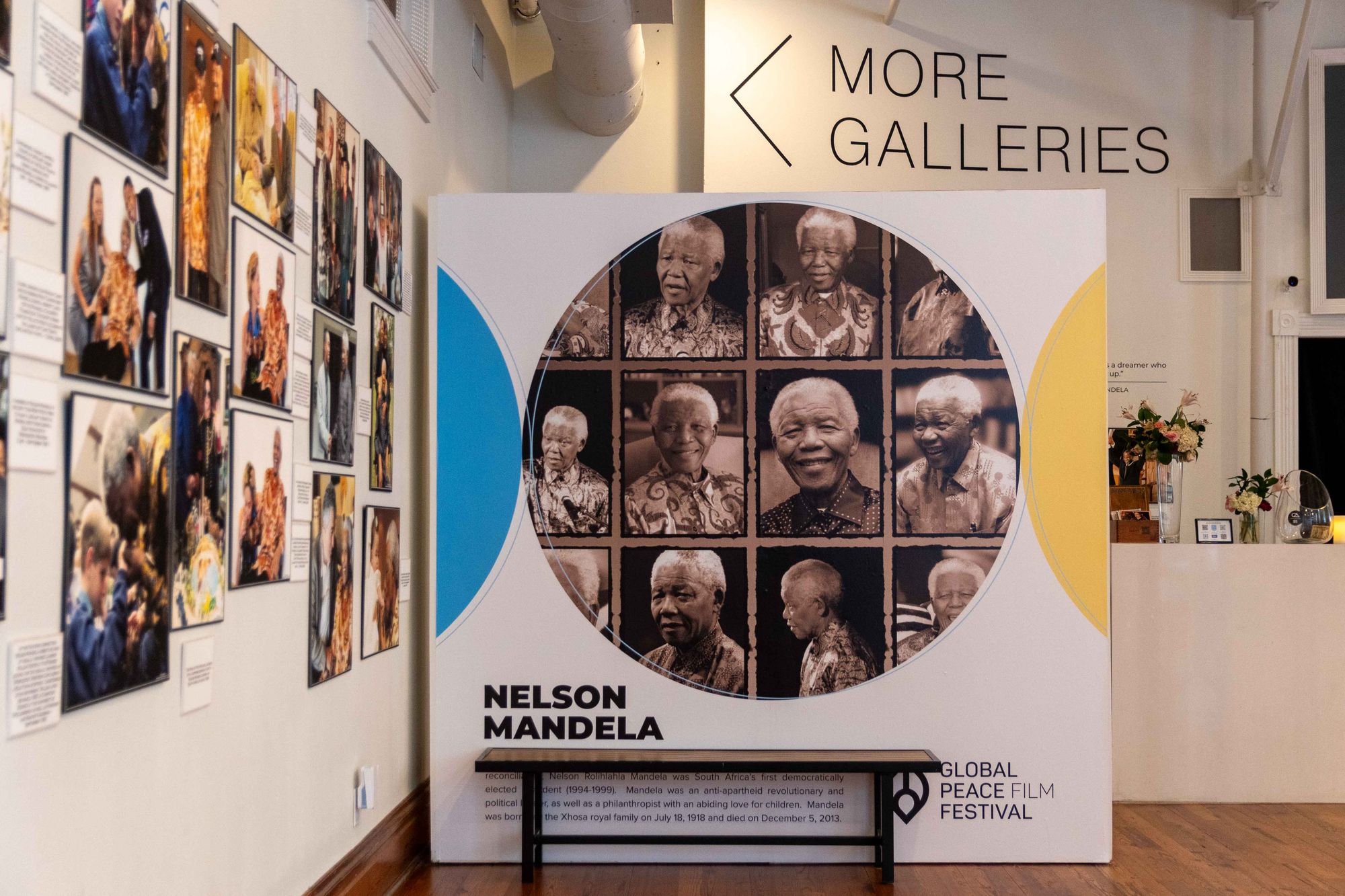 ✍🏼
Written by: Cassidy Anthony [
link
]
CityArts has done it again.
In the heart of downtown Orlando sits the contemporary art space and cultural hotspot, CityArts. The museum is a stunning Victorian-style building that exists amongst the hustle and bustle of the city, representing the stunning juxtaposition of old and new that is often found in city art spaces. The building has stood since 1886, and is currently the oldest commercially operational building in Orlando.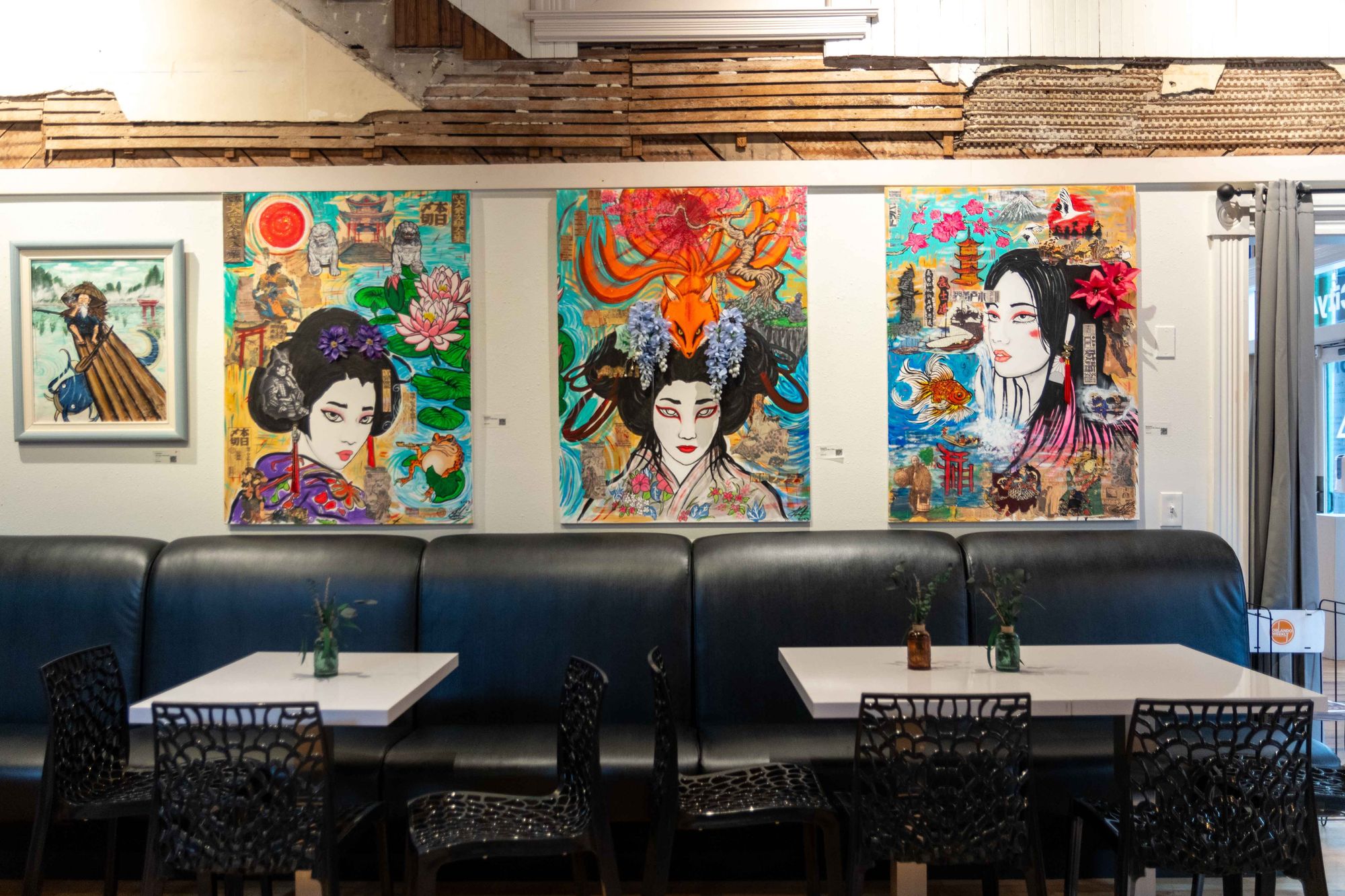 CityArts offers a wide array of exciting events to get patrons enthused about the arts, and gives artists -- fresh and seasoned -- a space to showcase their creations. The most recent event, "Third Thursday," occurs exactly when the name would suggest: on the third Thursday of every month. The event has been happening on and off for nearly 20 years and has become one of the most well-loved -- and most heavily attended -- gatherings at CityArts.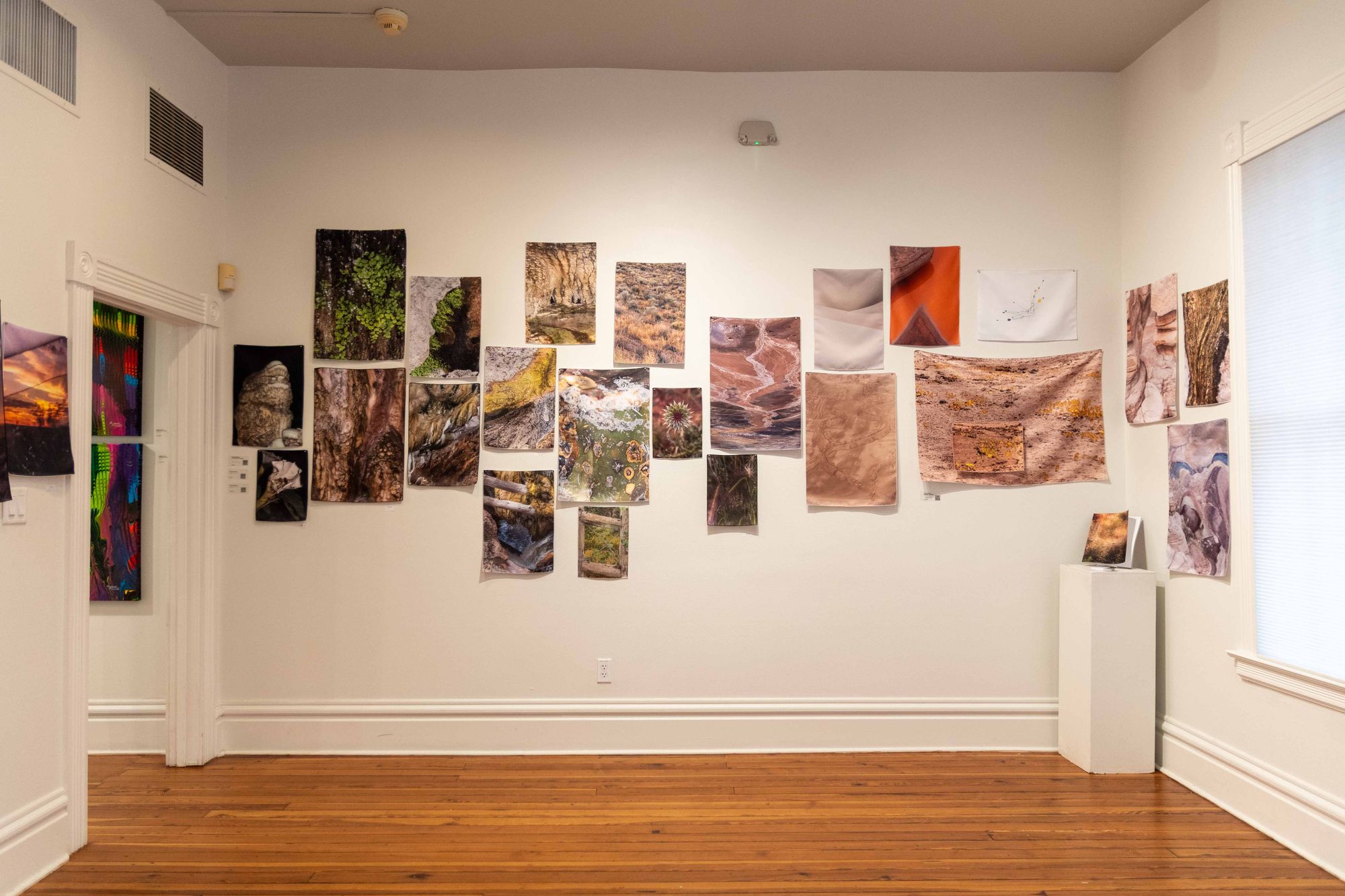 Development and Marketing Manager of CityArts, Ha'ani Hogan, exudes a contagious level of pride and excitement when she speaks about CityArts and its subsequent events. She says that Third Thursday "brings people downtown to celebrate and experience art and support local artists and local businesses." Hogan explained that events like this one are of the utmost importance because they don't only give new and upcoming local artists a space to share their work, but artists also "get to interact with each other and meet new art buyers and patrons."
Are you selling your house?
Ask your agent about "Virtual Open House" - a real estate media company
Learn More
The most recent Third Thursday event on September 21 featured a handful of incredibly unique artists -- and we were given the pleasure to speak to two of them.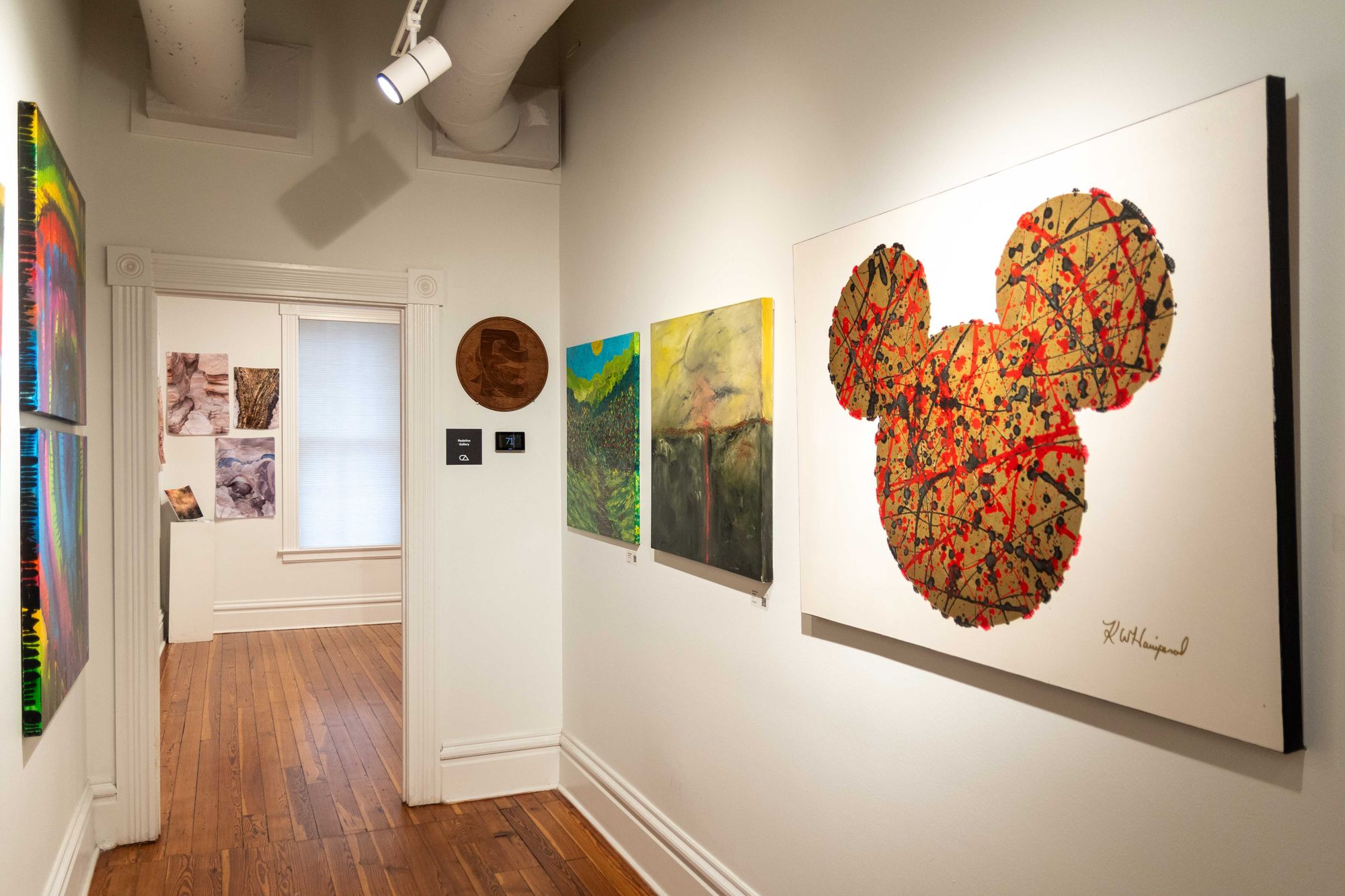 Peter Morey is a South African based photographer that has been shooting award winning images for over 30 years. He is perhaps best known for his work as Nelson Mandela's family photographer, a role he held for many years. Eliut Caraballo is an up and coming young artist whose work is heavily inspired by Japanese art and culture, playing with oxymoronic themes of new and old, modern and traditional.
Keep reading for our exclusive interviews with these enigmatic artists.
Peter Morey:
Tell us why coming to events like this one at CityArts matters.
I think it's important to spread art. From my perspective, Nelson Mandela was a very special guy and he had a message for the world. I think we need to remember the good deeds that he did. So it's important to keep his legacy alive via art exhibitions, whatever.
Having grown up in South Africa yourself, how prevalent would you say he was in your life? Was he a commonly discussed figure in schools?
Well, when I was in primary school and the first two years of high school, we never really knew much about him. We lived in a society that shielded us. Then, when I got older, I joined the newspaper and when I started working for the newspaper, I started understanding how these things work and I gained perspective.
What's something Mandela taught you?
His kindness. His kindness is unsurpassed. He has a way of making every single person feel so special. It was a problem for his security guards because if we moved from one place to another or if he was walking along a certain route, he would just stop randomly and he always chose the most unlikely person -- the cleaner, or the doorman, or the taxi driver -- and he would stop and he would chat to them. He created a whole new way of politicians interacting with people. And it was genuine. He really cared about these people. It was unbelievable. He was so kind.
Do you remember your first interaction with him?
It was when he was released from jail. I was there in 1990. But I was one of two thousand photographers. So that was a very difficult day, but that was my first interaction with him. I was the official Miss World photographer for five years and when Miss World was in South Africa, the Miss World girls would go and meet [Mandela]. So there, I got to know him and chat to him.
How did photographing Mandela differ from the various other figures you photographed throughout your career?
I photographed numerous celebrities -- Rob DeNiro, Michael Jackson, Mariah Carey -- but [Mandela] just had an aura about him and he had a kindness and a softness that was just unbelievable. So he stood out above all the rest.
Eliut Caraballo:
What has the process of creating art been like for you?
The process of me creating art really stems from a lot of different kinds of inspirations, anywhere from movies, anime, life, experiences - just subtle things. Other than that, pretty much the reason that I make art is just to be able to express myself. It's one place I'm always able to express myself. I feel like everyone can relate.
Do you find that your art is inspired by the location in which you live?
The collection itself is more of an inspiration and a tribute to Japanese art and Japanese culture. It's had a really big impact on me, specifically since childhood - video games, anime, clothing, martial arts - everything was always so cool. So I was like, "you know what, lemme make a way to make a tribute and honor that." So that's why I created this theme and collection to be able to do that.
Do you find that you have a different emotional response to the different work you create? Do you create art based on particular emotions or moments?
Most of the times that I create art, I'm very stressed. Like, I'm immensely stressed. So I try to make it as positive as I can to kind of leave that energy on the canvas but transfer it into a way that's better. It's kind of like a 'push through the paint' type of thing so I can be better on the other side.
How would you describe the art scene in Florida?
It's a really big melting pot. Especially with tourism and all the people here. You never know what you're going to find and there's [artists] there for everybody. If there's something you like or that you're into, you'll find it here.
Why are events like these at CityArts important? Why should people attend them?
For the moral sake of honoring and respecting the art. Digital art is cool, but the concept of physically being able to make something - it's like we're playing little demigods. It's cool to see how unique and how individual we all are, and yet to be able to see how we're all so similar and yet different. I think it's a very beautiful thing.
Come to CityArt's next event: the 14th annual Día de Los Muertos & Monster Party on Thursday, October 19. You won't want to miss this spooktacular evening!